Membership Referral Offer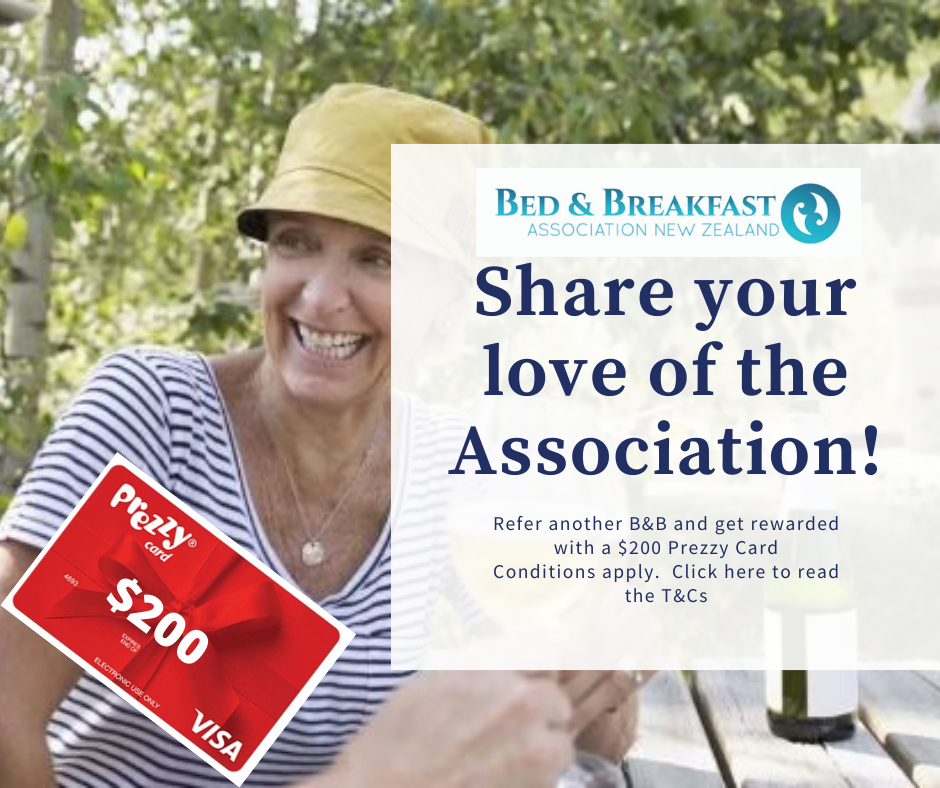 Terms and Conditions:
The referred B&B must sign up for one year. Monthly payments do not apply.

The referred B&B will receive membership with a discount off the joining fee ($50).

To receive the $200 Prezzy Card the referred B&B must let the Bed & Breakfast Association Secretary know at the time of application (on the Membership Application Form)

The referrer does not need to be a member of BBANZ to receive Prezzy Card

This promotion is valid until 31 December 2021.