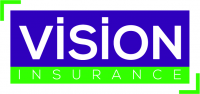 A custom-made insurance policy for your Bed and Breakfast
As brokers Vision Insurance work for you not the insurance company. Vision Insurance realised that Bed and Breakfasts fell into a grey area when it comes to insurance. Standard domestic-style policies often fall short of providing adequate cover, yet a full commercial policy may be overly expensive.
We approached a leading underwriter and negotiated a scheme that combines elements of domestic and commercial into one. The result is a "custom made" insurance policy specifically for your Bed and Breakfast.
As you know, you have a commercial operation with not much more risk than the average household. Vision recognises this fact and as such offers you a scheme that protects you with the wider cover required. The Bed and Breakfast Scheme has been specifically designed to address the insurance issues that you face and to provide an economical and comprehensive policy that covers these exposures.
| | |
| --- | --- |
| In this video clip David discusses why you need specialist bed and breakfast insurance and what insurance companies don't tell you when they tell you your bed and breakfast is insured! | |
For further information contact:
David Rush
e. david@visioninsurance.co.nz